TRACKED EXPRESS 2-5 DAY US SHIPPING! 🚚
Is your kitten's fur falling out all over the place?
Do not worry! The Hair Removal Brush for Dogs and Cats was created to solve this problem. In addition to removing dead hair, she gently massages her kitten.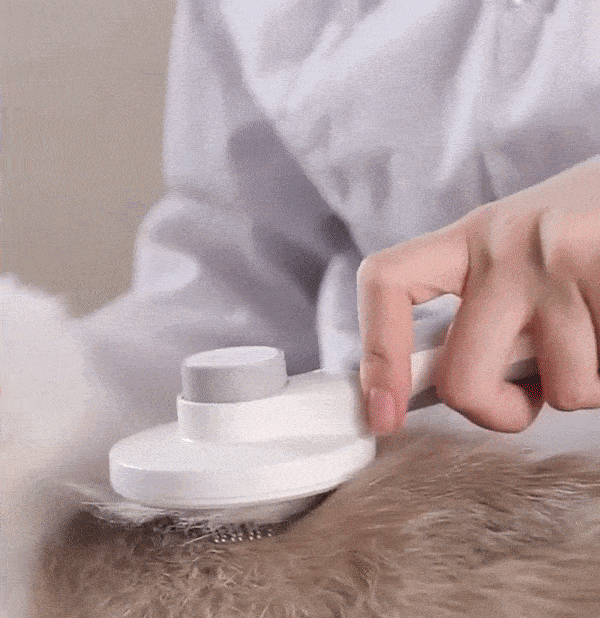 Brush your pet while removing loose hair. This brush will help keep your home hair-free and your cat or dog happy! Remove fur with the touch of a button.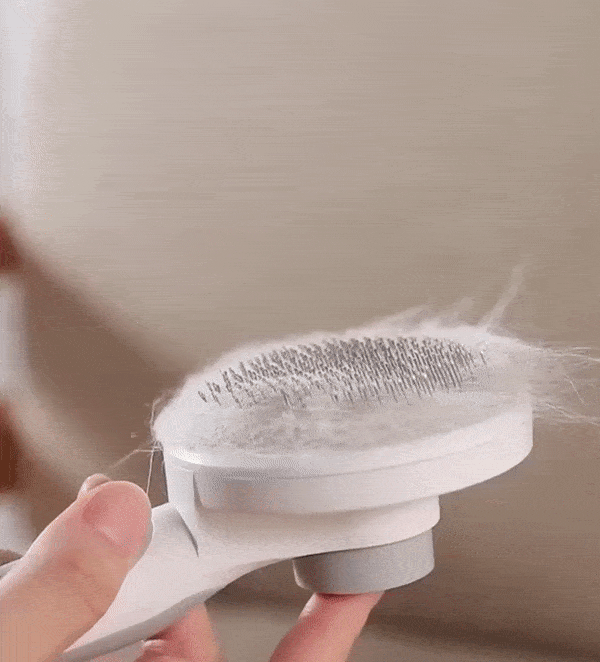 There are 256 fine needles in the comb, which can easily remove loose hair. The tip of the comb is protected and does not harm the kitten's skin.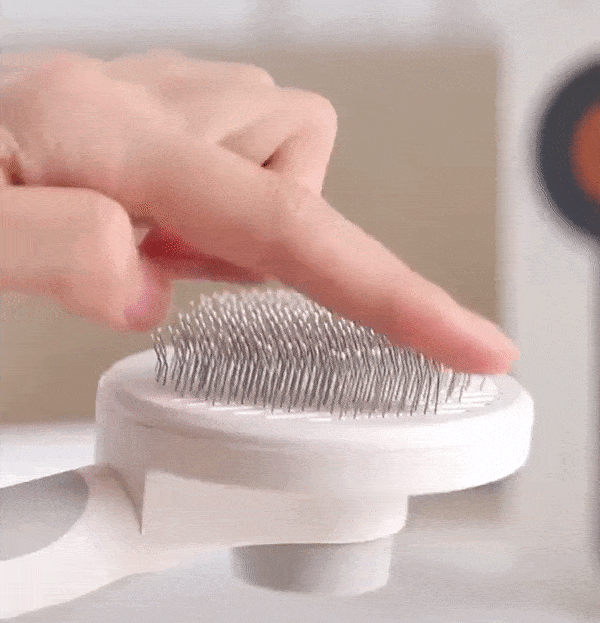 You no longer need to clean the comb hairs for hours. Just press a button and the comb is ready to use.
Fine premium steel needles with soft heads prevent static electricity and your furry pet will enjoy the massage and deep cleansing like the true Lord of the house.
Plus, our Dog and Cat Hair Removal Brush is washable, which can keep it hygienic.
Benefits:
✅ Massage while removing hair;
✅ Prevents skin diseases and increases blood circulation;
✅ Improves hair health;
✅ Ideal for any pet;
✅ Non-slip handle for ease of use;
✅ Easy to wash;
Specifications:
🐾Indicated: cats and dogs
🐾Type: brush for hair removal
🐾Glove material: metal and non-toxic plastic
🐾Corner brush material: plastic and silicone
🐾Brush dimensions: 19.3x7.7cm
🐾Included Item: 1x Hair Removal Brush for Dogs and Cats
30 Day Money Back Guarantee ✅
Pawineer products are backed by a risk-free 30-day money-back guarantee. If you are not completely satisfied with your purchase for it being defective, we will do WHATEVER it takes to make it right. 
SHIPPING & DELIVERY 🚚
All orders are professionally packaged, prepared and dispatched within 1 business day. Tracking numbers will be automatically sent as soon as your order has shipped. You can track your order's journey on our order lookup page.
Domestic US Delivery: 2-5 Business Days
International Delivery: 5-15 Business Days